Event Calendar
Wednesday, January 10 @ 6:00 p.m.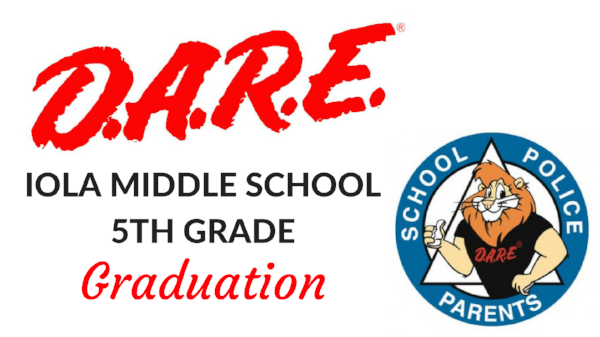 Location:
Bowlus Auditorium
Description:
Iola Middle School's 5th Grade D.A.R.E. Graduation program, led by Mike Ford of the Iola Police Department.

This program is primarily for Iola 5th grade students and their parents, but all friends and family members are welcome to attend to show their support.