Event Calendar
ARTIST RECEPTION - GENERATIONS OF MARTA
Friday, January 19, 2018 6:00 pm - 7:00 pm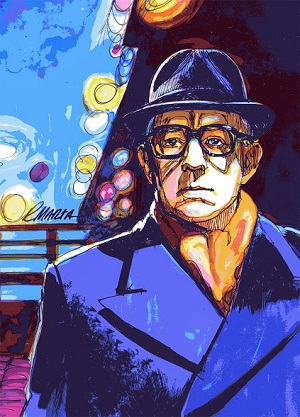 Location:
Mary L. Martin Gallery
Description:
ARTIST RECEPTION - FREE EVENT

Don't miss an opportunity to meet the artists during a reception scheduled Friday, January 19 at 6:00 p.m.  Generations of Marta, an exhibit of works in a variety of mediums created by three members of the Marta family. Make plans to stay and enjoy the unique and intriguing comedy stage show FANCIFOOL! scheduled in the Bowlus' Creitz Recital Hall at 7:00 p.m. Tickets are only $12 and may purchased by following the link below.

This is exhibit is now open and will available for viewing through January 19 - February 10 in the Mary L. Martin Gallery.  Enter the EAST doors of the Bowlus from 8:00 a.m. - 4:00 p.m. Monday - Friday and follow signs downstairs to the gallery.  The exhibit will also be open in the evening hours during Bowlus sponsored events, or by appointment.